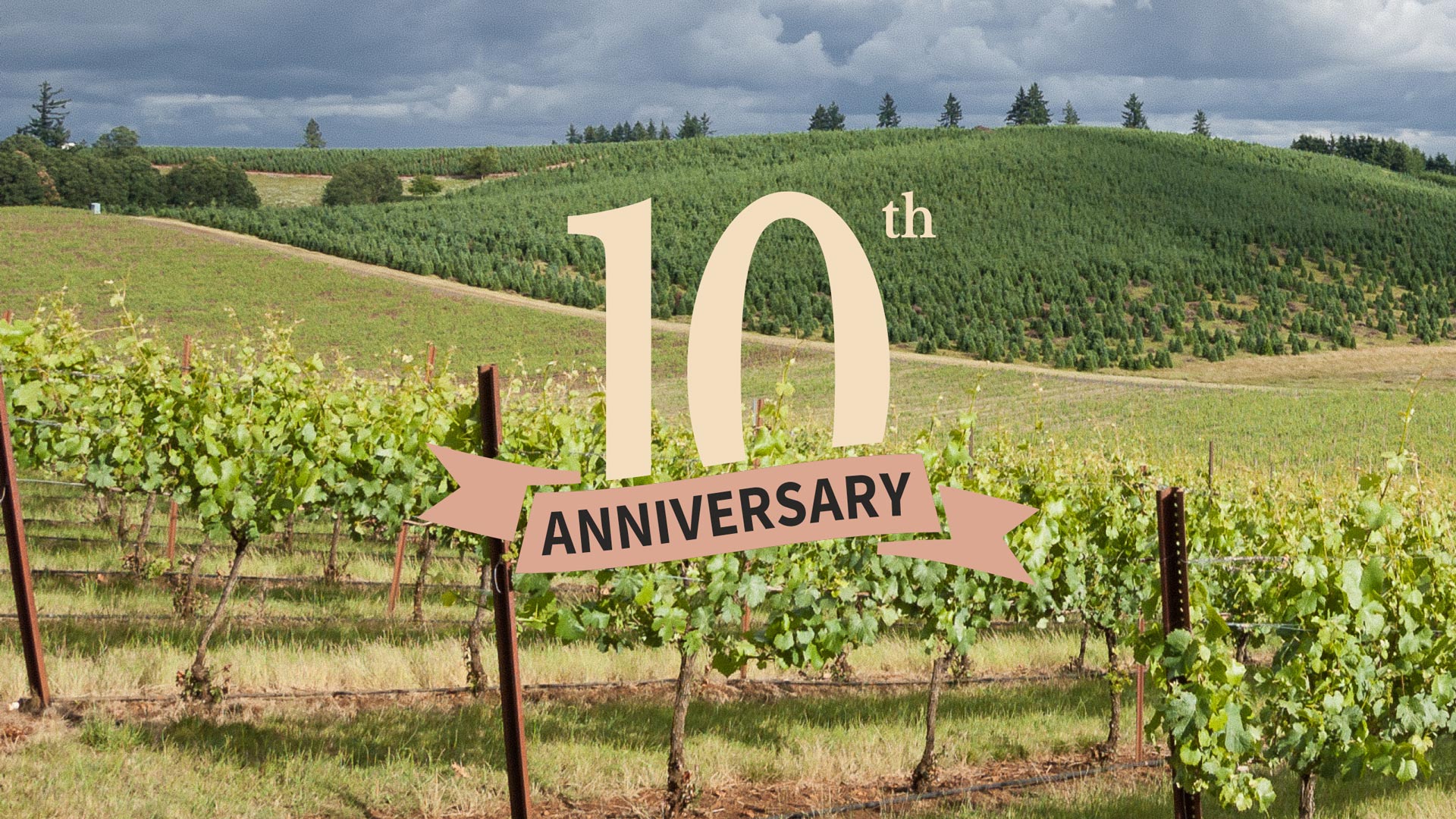 We're celebrating 10 years this fall! We are excited to commemorate this milestone with all our customers, club members, friends, and family! We also just released our 2019 Estate Pinot noir, a label that's been with us since the our inaugural 2013 vintage! Salud!

Our First vintage under own label. 2013 Estate Pinot noir, Willamette Valley, Oregon.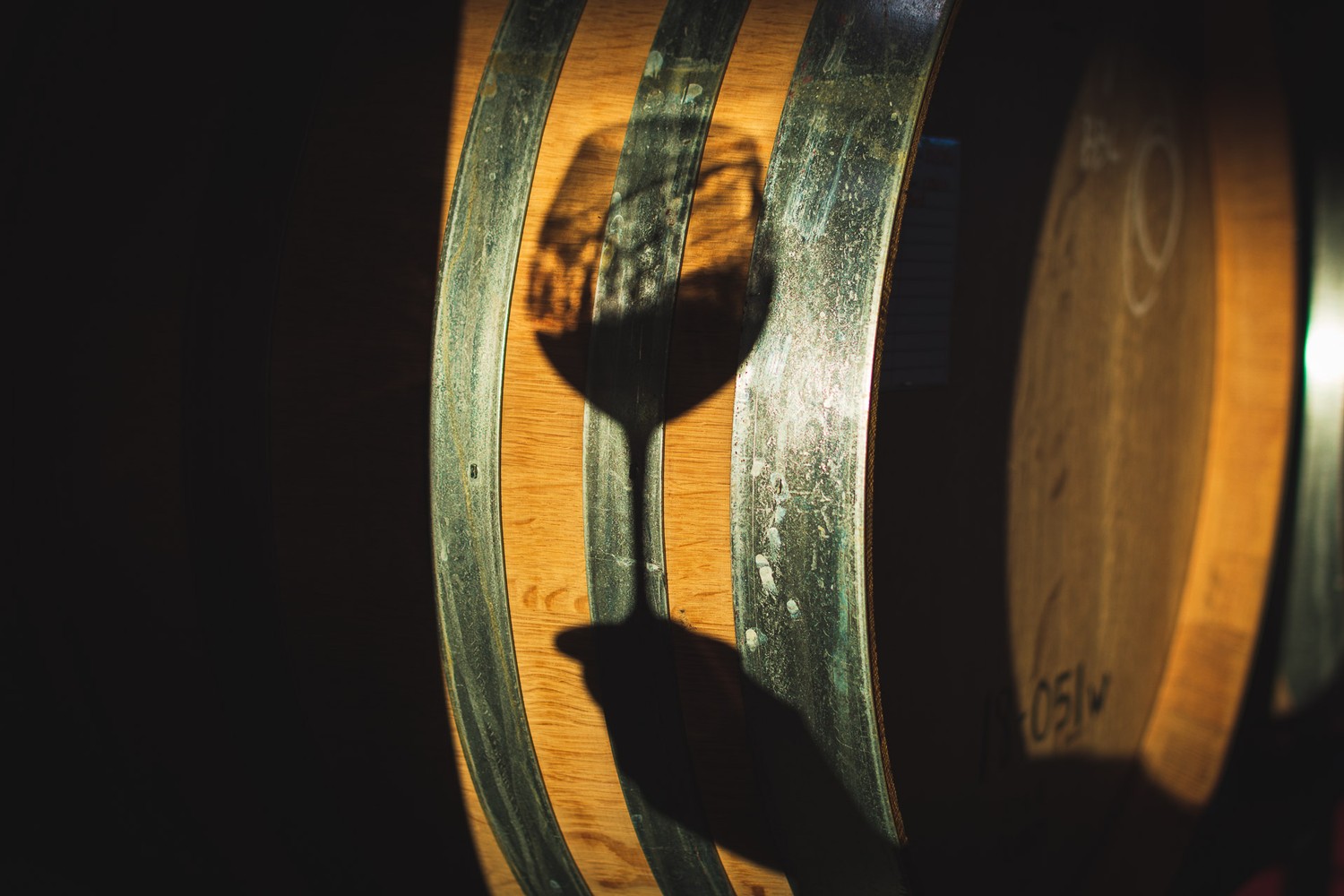 our story
As a bi-cultural family, the story of Luis & Janice begins from separate family heritages and cultural backgrounds. Luis Coria was born and raised in Mexico spending his early years helping his father grow vegetables and tend to the family livestock. He spent several years working near their family home, by the time he was 14 he ventured further seeking better opportunities and eventually found himself living in Oregon. Janice grew up in northern Idaho and had a normal small town upbringing. In the spring of 1979, while visiting family in Oregon, Janice and Luis met. By 1981 Luis and Janice were married and by 1985 had welcomed two baby girls to the family! Life sped by, but Luis still had a need to get back to his roots of farming.
In 1988 they purchased their first piece of property, a small 9 acre parcel which became the family home and later the original site of the family vineyard. Early in 1997, the neighboring property came available, they decided to take the chance and put down more roots into the Southern Willamette Valley. In the winter of 1999 they planted their first Pinot noir and Pinot gris vines. Now these many years later the vineyard is a mature 104 acres. Varietals include Pinot noir, Pinot gris, Chardonnay, Viognier and Riesling planted on mostly Nekia clay soils and elevations ranging from 400 to 850 feet.
Currently the whole family is involved in what makes Coria Estates a thriving vineyard and winery. Luis and Janice manage the vineyard and administrative side of the business, and their youngest daughter, Aurora, is the winemaker. Their eldest daughter Elizabeth helps with tasting room sales on the side of her professional job as a Speech Language Pathologist. Elizabeth's husband Ty handles a variety of design & marketing tasks.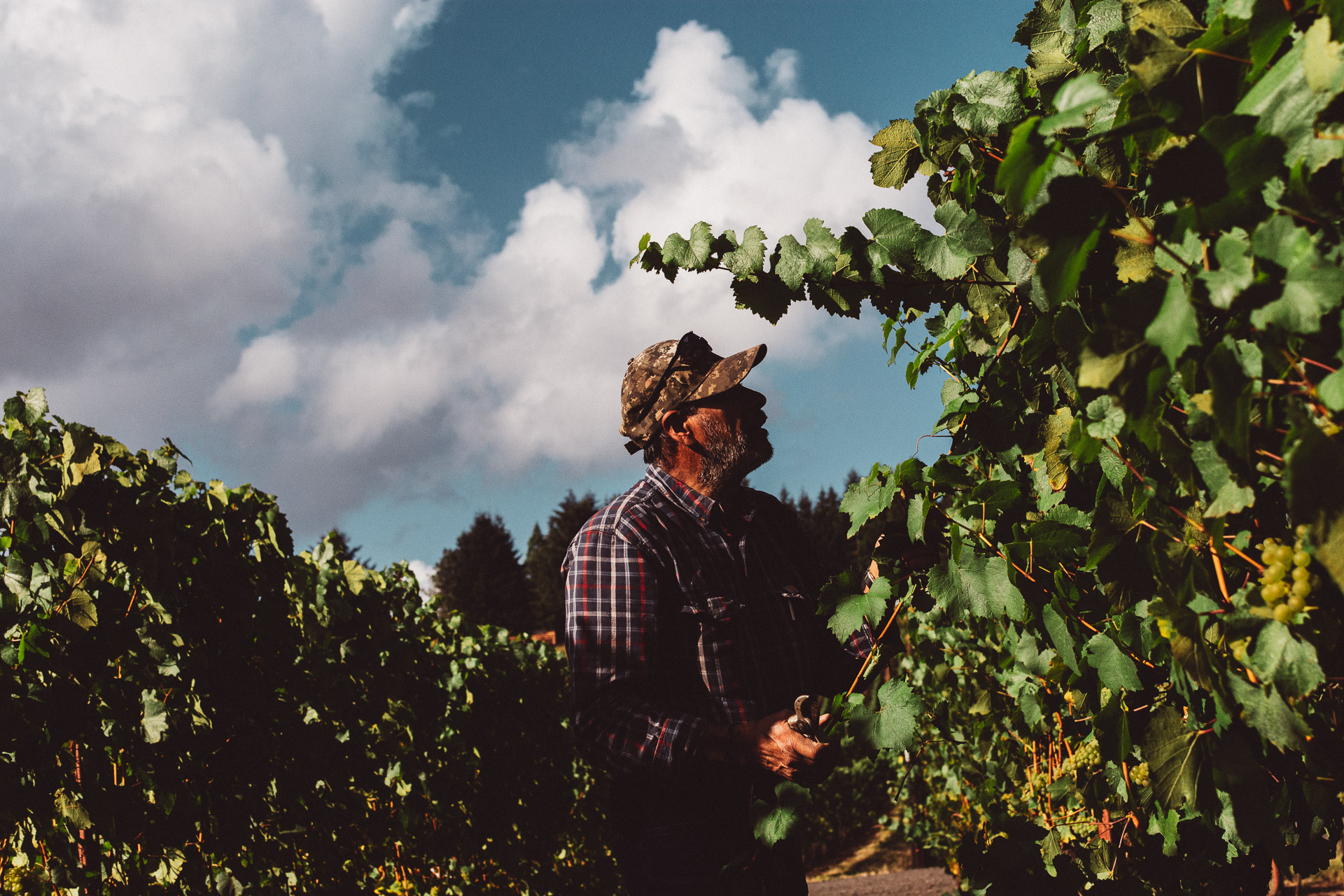 the vineyard
Our vineyard consists of 104 acres, planted in various years. The most mature section of the vineyard was planted in the spring of 1999, and consists of 55 acres. This planting was done by hand, by The Coria's very own family and crew. It is roughly 50% Pinot noir and 50% Pinot Gris. We grow three different clones of Pinot noir: Pommard, 777 and 115 Dijon Clones, each with their own distinct personality.
The second planting of 25 acres went in the spring of 2008, consisting of Pinot noir, Clone 115. The third planting of 14 acres went in during the spring of 2015, including Pinot Gris and Chardonnay. Our latest planting went in the ground during Fall of 2020 including Pinot noir, Wadensville and the Erath clones; as well as Viognier, Riesling and Chardonnay.
The vineyard is planted on silty clay loam soil, most of which is Nekia clay, unique to our vineyard. Also, there are small lots presenting Jory, McAlpine and Abiqua silty clay loam. The elevation varies from 300 feet, and the highest peak at 850, offering wonderful drainage.
Additionally, the vineyard is separated into 20 blocks, each block contributing different flavors and aromas which are unique unto themselves. We dedicate a full time crew of our own staff to maintain the vineyard throughout the year. This helps us achieve the quality we strive from each vine, knowing they are tended to by the same caring hands year after year.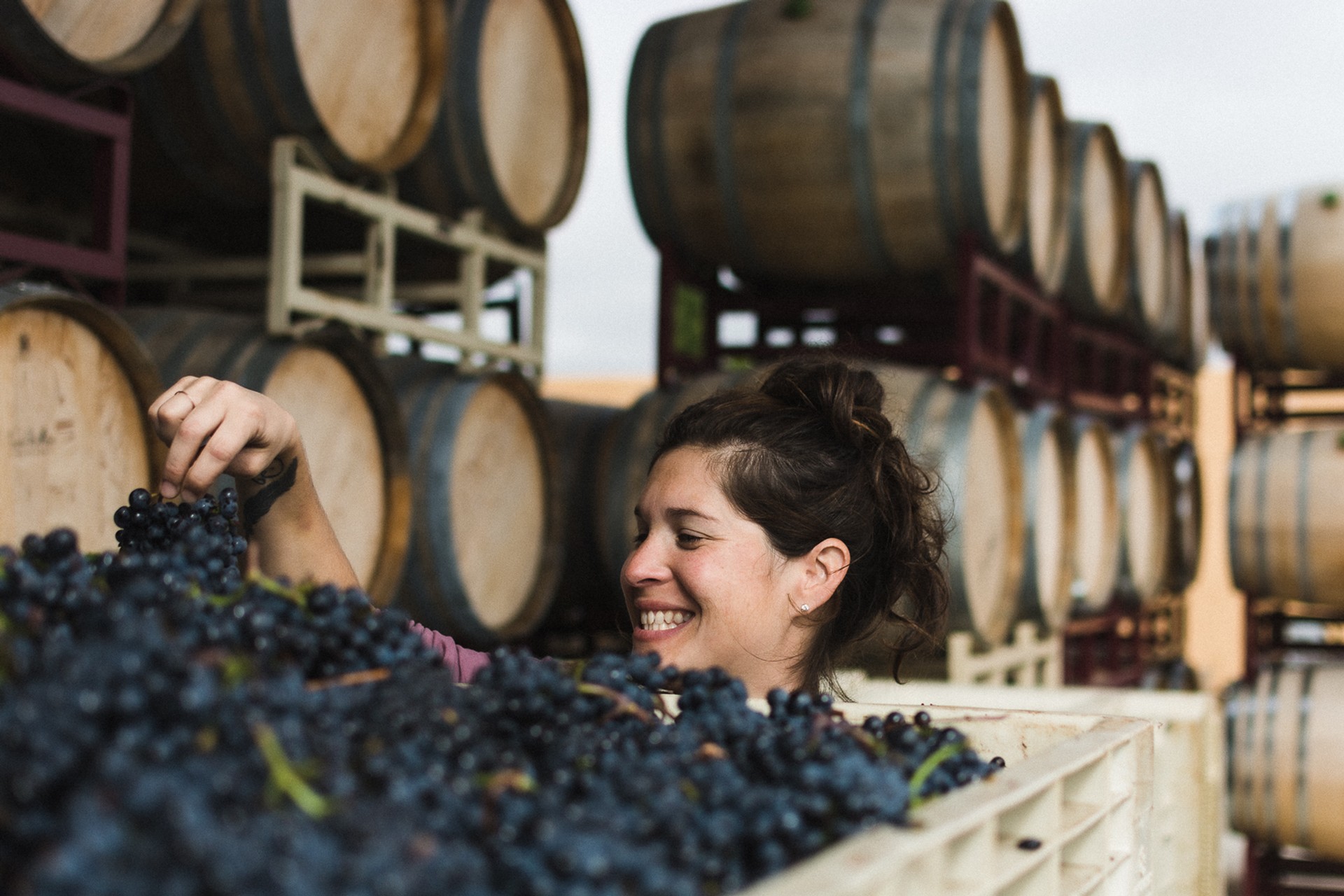 Aurora Coria, Winemaker
"No two vintages are the same; which provides us with a unique and expressive wine each year. This makes the entire process an exciting and mysterious part of the beauty and joy we gain from the vines and from wine making itself."
Aurora is the daughter of Luis and Janice Coria, the owners of Coria Estates. Rori, as her family and friends call her, grew up helping her folks working in the vineyard and behind the scenes in the administrative side of owning a 60 acre vineyard. She didn't always know she wanted to be a winemaker, but when her mom prompted her with the question, "Maybe it's time to start our own label?" At that moment the choice was so obvious! Rori was working in Public Health in Portland Oregon at that time; which had been her first passion; but that conversation with her family was the beginning of an entire life change. Rori decided to go back to school and study Winemaking, and in a few short years, Coria Estates had their first crush under label in 2013!
Rori started her career in winemaking in 2011. She studied at the Northwest Wine Studies Center, and has interned at Oregon wineries, as well as studied winemaking and worked a vintage abroad in Tasmania, Australia. She believes in being hands off stylistically in the winery and letting the fruit speak for itself. She believes that if you manipulate a wine too much, you lose the natural essence of the fruit you started with.