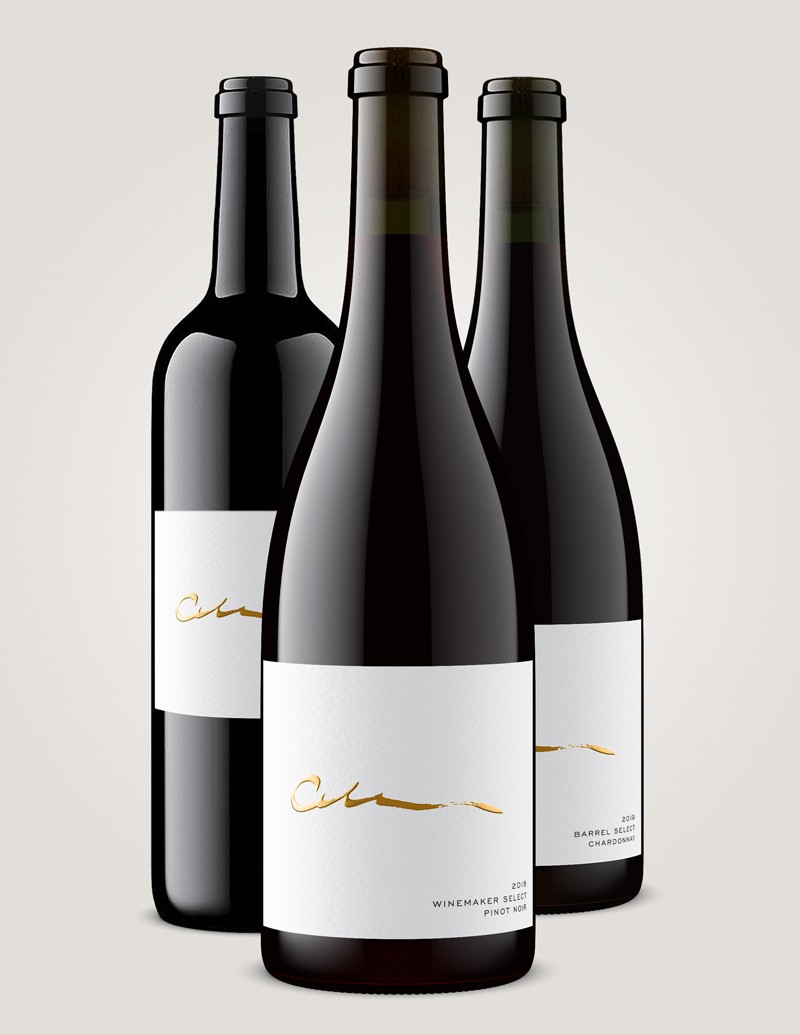 The Alma Collection
Club Price $187.43
Join the Club!
Purchase 12 Bottles, Get 15% Off
Purchase 6 Bottles Get 10% Off
Free Shipping on all orders $125+
2019 Alma 'Barrel Select' Chardonnay
Subtle oak tones at first, then a burst of intense lemon and honeydew melon. It rounds out softly with a light butterscotch note.
2018 Alma 'Winemaker Select' Pinot noir
Layered and elegant, this 2018 Pinot noir shows intense cherry and vanilla upfront, with hidden floral notes that linger at the end. Finishing with creamy vanilla oak tones leaving your palate reminiscing of toasted almonds.
2018 Alma 'Reserve' Red Blend
This elegant Reserve Red Blend of Cabernet Sauvignon and Merlot opens up with aromas of cherry bark, almonds and a hint of sage. It then follows with silky tannins and ripe plum coating your palette. Finally, the soft oak notes thread through from aroma to a lingering finish.