Club Vino: Winter '23 Release + Open House!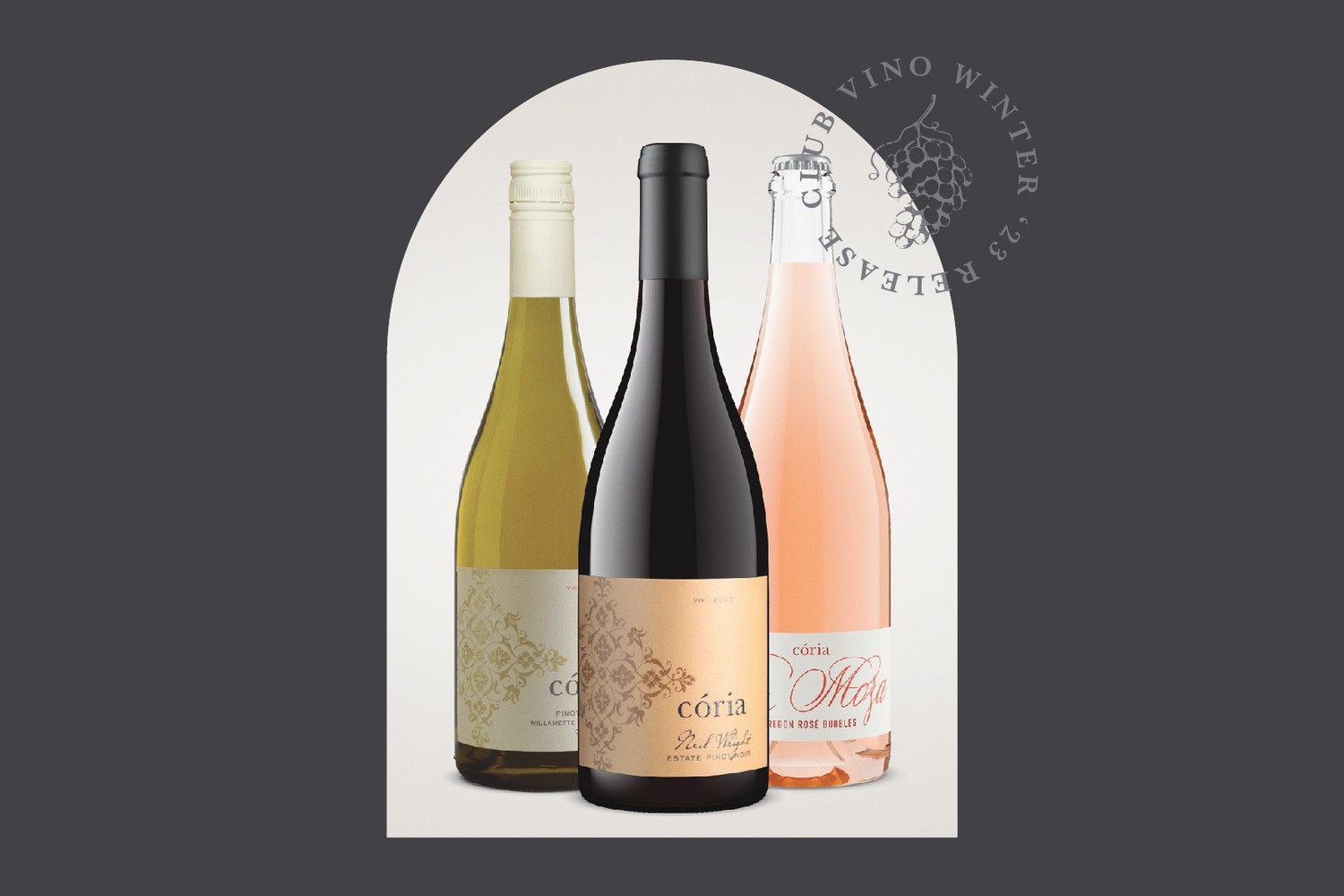 Club Vino Members—Please drop by our 'Holiday Open House' on Saturday, December 9th, anytime between 12–6pm. This is a great opportunity to learn more about the wines in your release! To compliment all the wine tasting you'll be doing, we'll be serving up a few small bites for you to enjoy during your visit!
Not a member yet? Join our Club!
Winemaker Curated Selection
1x - 2022 Pinot gris
2x - 2017 'Neil Wright' Pinot noir
1x - 2022 'La Moza' Rosé Bubbles
Member Choice Wines (exchange or add-on)
2022 Rosé of Pinot noir
2022 Pinot noir Blanc
2019 Estate Pinot noir
2018 Syrah - NEW RELEASE!
Login to customize your Club Vino Winter '23 Release.
Member Login