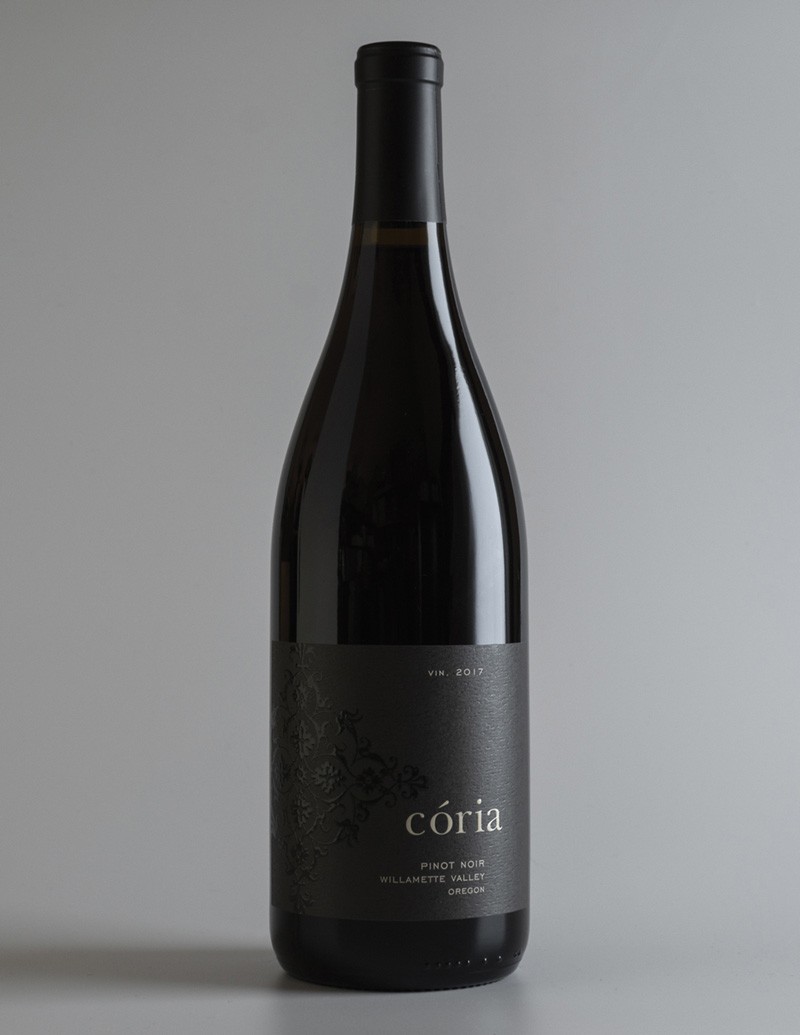 2017 'Grey Label' Pinot noir
VINEYARD
A&E Farms - Salem, Oregon
Clone 777/115/Pommard (1/3 each)
Block 7/9
Soil Nekia Clay Loam
Elevation 600-850 f.a.s.l.
HARVEST
Tons ~ 17 Tons
Harvest Date 10/16/17–11/1/2017
Harvest Method Hand Picked/Machine Harvested.

PH @ Harvest 3.27-3.42
Brix @ Harvest 22.2-26.0
TA @ Harvest 0.69
Conditions Clean fruit, wet prior to harvest. Cold.
FAQS
Production style: Cold Soak – 24 Hours. Macro-Bin Fermentation. Pressed to tank post fermentation. Barrel MLB inoculation. Barrel aged 19 months on 100% Neutral oak. Clones kept separate from Field all the way through to barrel aging. Blended together after trials before bottling.
Wine ABV 12.9
Wine pH 3.36
Filtration Pad / Sterile
BOTTLED
Cases 1229 +7 blts (12x750ml)
Bottle Date August 2019
Release Date December 2019
WINEMAKER
Aurora Coria
rori@coriaestates.com
503.999.5678
Wine Specs
Appellation
Willamette Valley
Vineyard Designation
A&E Farms / Cória Estates