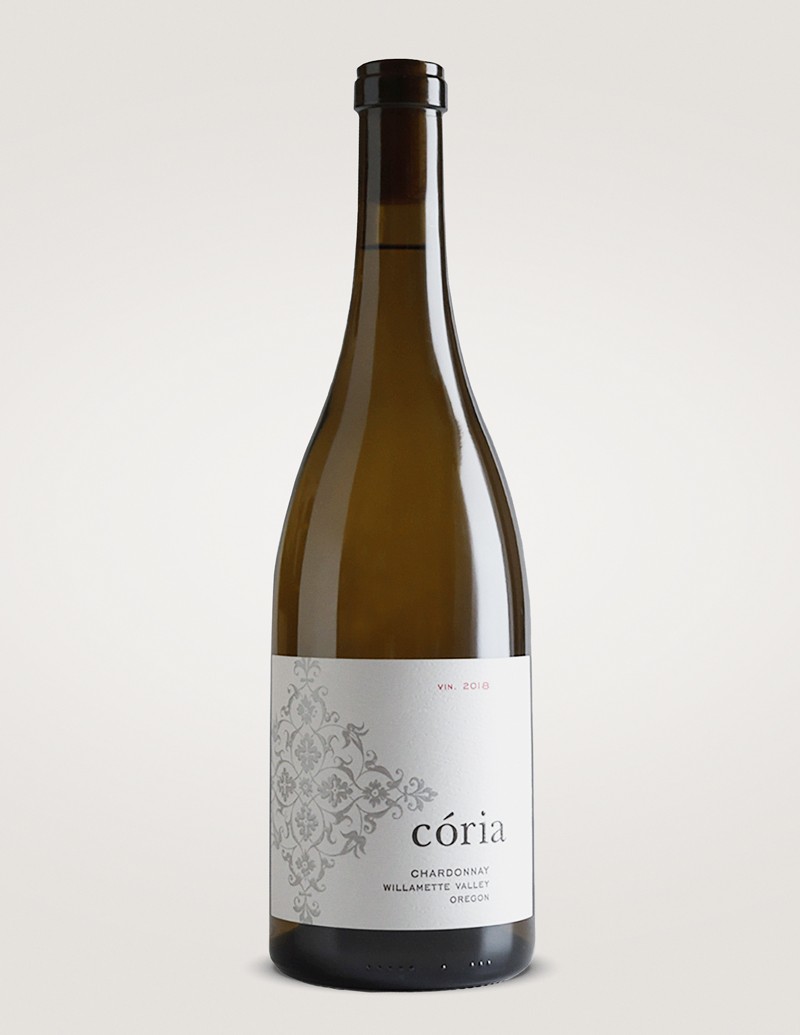 2018 Chardonnay
Club Price $29.75
Join the Club!
Available in 12 Bottle Cases. 15% Off
Available in 6 Bottle. 10% Off
Free Shipping on all orders $125+
VINEYARD
A&E Farms, Cória Estates - Salem, Oregon
Grace Hill Vineyard - Junction City, Oregon
Soil: Clay
Elevation: Varied f.a.s.l.
HARVEST
Tons: 5.066
Harvest Date: 9/29 - 10/16/2018
Harvest Method: Hand Picked
Conditions: Normal fall weather
PH @ Harvest 3.33
Brix @ Harvest 22.4
TA @ Harvest --
FERMENTATION
Yeast: CY3079
Production Style: Whole Cluster press to tank. Inoc in tank, completed primary there, then transferred to barrel. Finished full MLF in barrel. Barrel aged 14 months.
Wine ABV: 13.3%
Wine pH: 3.12
Wine TA - -
R.S. > .5%
Filtration: Pad / Sterile

BOTTLED
Cases: 260 + 9 Btls (12x750ml)
Bottle Date: 2/13/2020
Release Date: June 2020
WINEMAKER
Aurora Cória
rori@coriaestates.com
503.999.5678
This wine came from a very hot vintage and has roughly 90% Estate grown Chardonnay, and 10% non-estate fruit from Grace Hill Vineyard in Junction City. The two sites complement each other in fruit style, acid and tannin structure. The fruit was pressed whole cluster straight into tank and finished its Primary Fermentation there, then spent 14 months in barrel, finishing a full MaloLactic Fermentation and aging until we bottled in June 2020.
Wine Specs
Appellation
Willamette Valley
Vineyard Designation
A&E Farms / Cória Estates