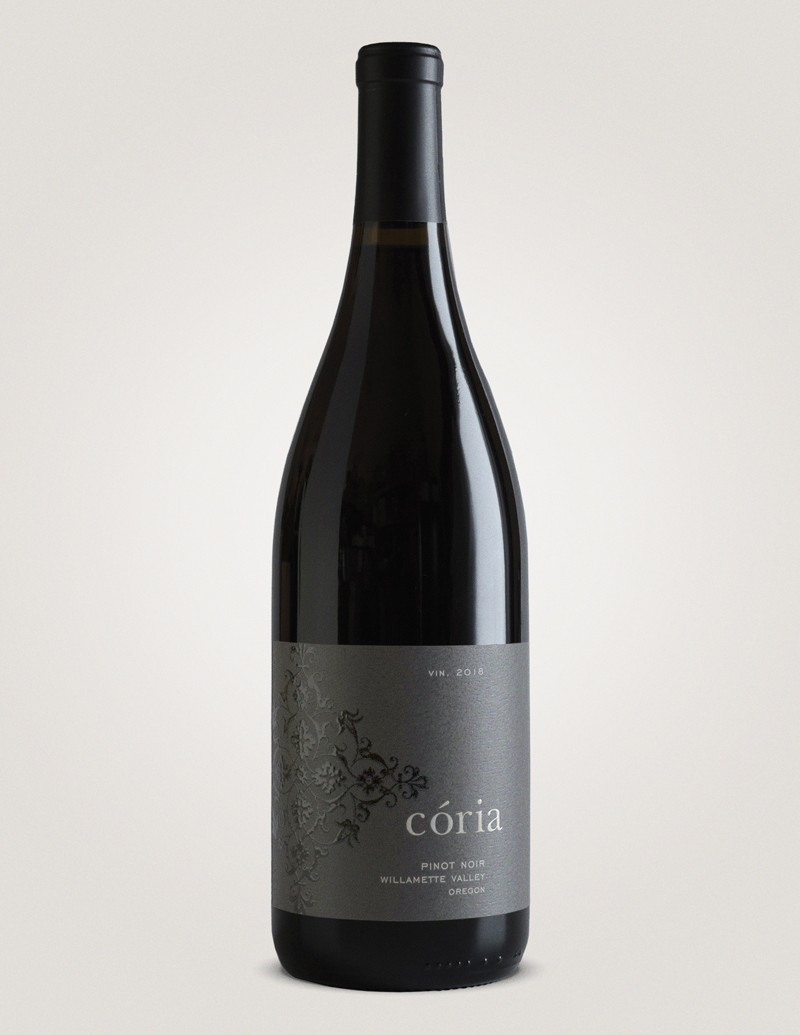 2018 Estate Pinot Noir 1.5L
VINEYARD
A&E Farms - Salem, Oregon
Clone 777/115/Pommard
Block 7W & 7E / Pommard
Soil Nekia Clay Loam
Elevation 600-850 f.a.s.l.
HARVEST
Tons 18
Harvest Date 10/2 - 10/4/2018
Harvest Method Hand/Machine Harvested

PH @ Harvest 3.18 - 3.28
Brix @ Harvest 24.4-26.3
TA @ Harvest --
Conditions @ Harvest: Hot season, dry conditions at harvest. Fruit came in clean and ripe.
SPECIAL NOTES
Clones are kept separate from field to cellar and I do blending trials of all three clones to see what the best combination of barrels is for this particular label.

FAQS
Production style: Cold Soak – 24 Hours. Macro-Bin Fermentation. Pressed to tank post fermentation. Barrel MLB inoculation. Barrel aged 27 months on 100% Neutral oak. Clones kept separate from Field all the way through to barrel aging. Blended together after trials before bottling.
BOTTLED
Cases 1,167 (12x750ml)
Bottle Date April 21, 2021
Release Date November 2021
WINEMAKER
Aurora Coria
rori@coriaestates.com
503.999.5678
Wine Specs
Appellation
Willamette Valley
Vineyard Designation
A&E Farms / Cória Estates