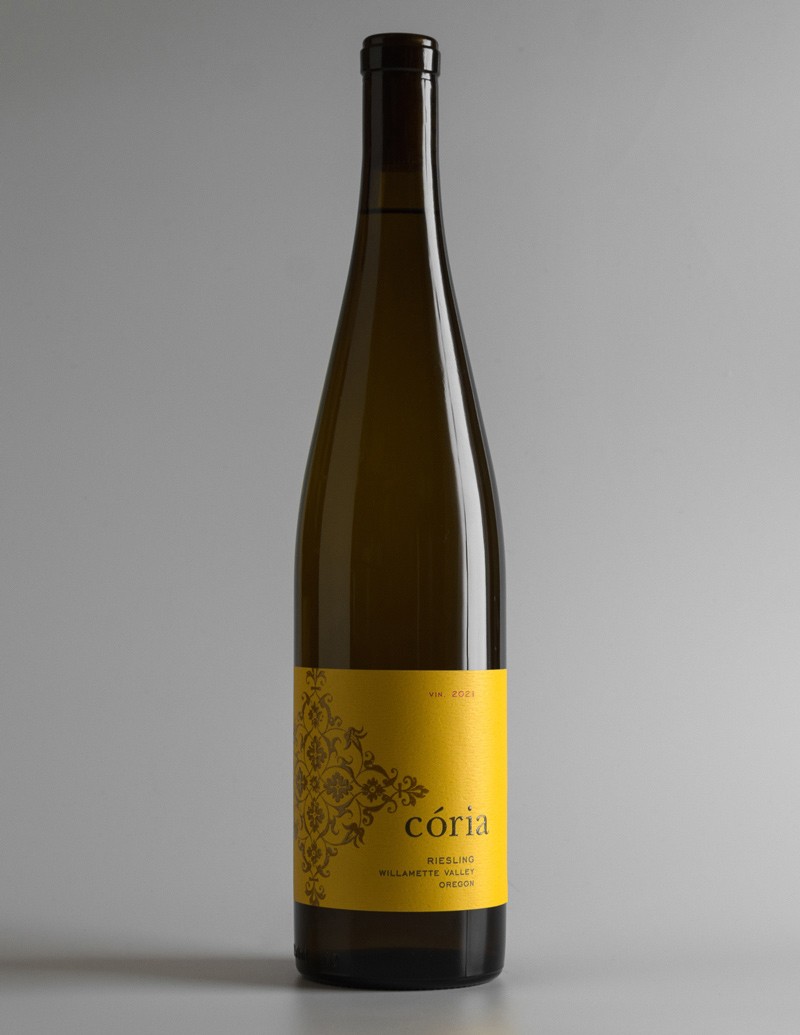 2021 Riesling
VINEYARD
Grace Hill Vineyard
Junction City, Oregon
Soil: Clay
Elevation: 300 f.a.s.l.
Johanisburg Clone
Planted 1982
HARVEST
Tons: 3.5 T
Harvest Date: 10/9/2021
Harvest Method: Hand Picked
Conditions: Fruit came in clean, some berry shrivel and lots of ants! Warm long season.
PH @ Harvest 3.26
Brix @ Harvest 22.5TA @ Harvest 6.25g/L
FERMENTATION
Yeast Erbo-Ferm - German yeast strainProduction Style: Stainless Steel fermentation.
Wine ABV 9.8 %
Wine pH 2.92
Wine TA 6.25R.S. ~ 3.0 g/L
Filtration: CrossFLow Filtration
BOTTLED
Cases: 178 (12x750ml)
Bottle Date: January 2022
Release Date: June 2022
Retail Price: $26
WINEMAKER
Aurora Coria
rori@coriaestates.com
Wine Specs
Appellation
Willamette Valley
Vineyard Designation
A&E Farms / Cória Estates