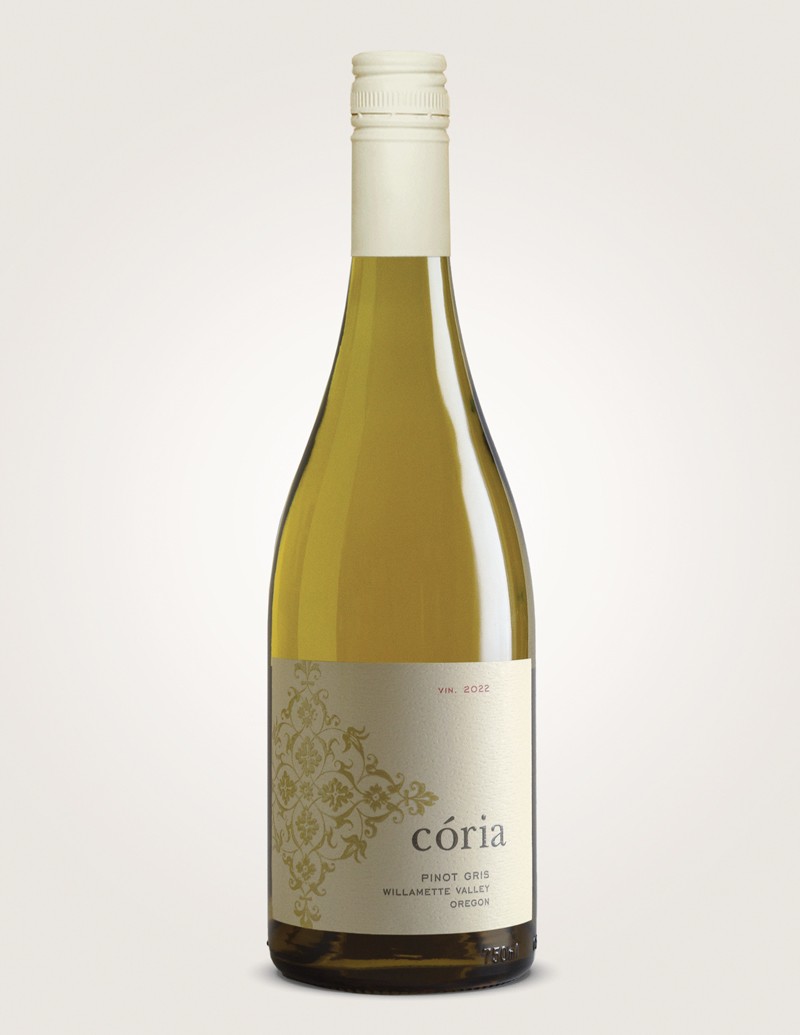 2022 Pinot gris
Vineyard: A&E Farms / Cória Estates
Block 10
Soil Nekia Clay Loam
Elevation 640 f.a.s.l
Harvest
Tons 9.61
Harvest Date 10/17/2022
Harvest Method: Machine Picked
Conditions: Season started off with a very late frost with a high amount of bud death in mid-April. Vines regenerated and this block 10 in particular resulted in a heavy crop yield. Fruit was flavorful, with medium to low acid and high brix coming in. Clean fruit, no botrytis or VA coming in.
PH @ Harvest 3.37
Brix @ Harvest 24.8
Winemaker Notes:
Post Fermentation Extended Lee's contact provided this wine with a luscious mouthfeel and creamy texture. Not a typical production rule for our Pinot Gris, but an experiment that proved to provide generous character that leads with a soft center palate and lasting finish.
Fermentation
Yeast CY3079
Production Style : Stainless Steel, Long fermentation, 45 days.
Wine ABV 13.9 %
Wine pH 3.48
R.S.
Filtration CrossFlow
Bottled
Cases 472 (12x750ml)
Bottle Date 1/24/23
Release Date 3/18/2023
Winemaker
Aurora Coria
rori@coriaestates.com
Wine Specs
Appellation
Willamette Valley
Vineyard Designation
A&E Farms / Cória Estates